Neem's Antioxidant Properties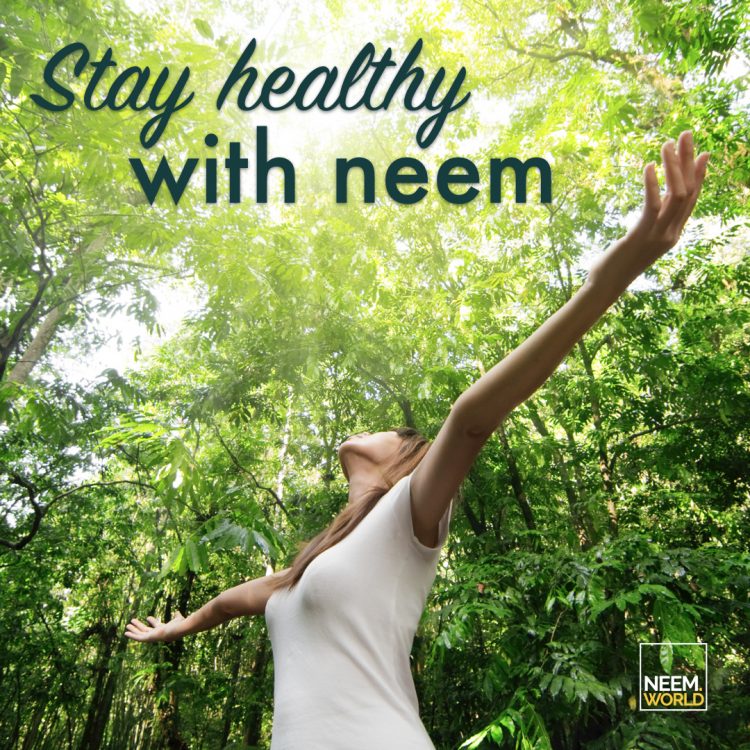 Keeping you healthy is not an easy task for your body's millions of cells. Every single day they face considerable threats, ranging from insufficient nutrition to viruses and bacteria responsible for serious diseases. Free radicals – generated when you turn food into energy and also found in the air you breathe – are among the threats your body faces day-to-day. They can cause serious damage to cells and genetic material, contributing to premature aging and the development of life-threatening conditions, including cancer, heart disease, vision loss and Alzheimer's.
Luckily, by fighting these damaging free-radicals, antioxidants help prevent and treat the various diseases caused by these noxious agents. Several studies show that neem's important antioxidant properties can be a great aid in the treatment and prevention of cancer, premature aging, and viral diseases.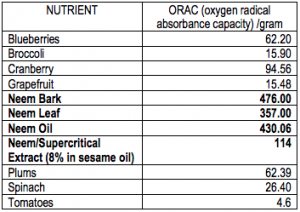 Extended research has been done regarding neem's antioxidant activity and its potential as an alternative cancer treatment. A study conducted by the Annamalai University in India highlighted that the high antioxidant properties of neem leaf extract can potentially regulate essential capabilities of cancer cells such as cell proliferation, angiogenesis and apotosis. Angiogenesis is the ability of tumors to create their own blood vessels, allowing them to grow and spread; and apoptosis is the death of cells that occurs as a normal part of an organism's growth and development, when too little apoptosis occurs, like in cancer, it allows the damaging cancer cells to live and spread.
Furthermore, a study published in BMC Complementary and Alternative Medicine showed that neem leaf extract has the potential to suppress oxidative stress, that is linked to the development of serious diseases like Parkinson's, Alzheimer's, heart failure and Asperger syndrome. Additionally, neem's antioxidant properties have been proven effective in fending off the symptoms of skin aging and treating age-related eye disease due to its high content of vitamin C, vitamin E, beta-carotene, and zinc.
Incorporating neem in your daily routine is a simple way to make sure your body receives more than enough antioxidants to help prevent and treat serious diseases. As neem has an extremely high content of antioxidants that help you keep your body healthy by fighting free radicals, meaning a healthier and happier life.