Aromatherapy with Neem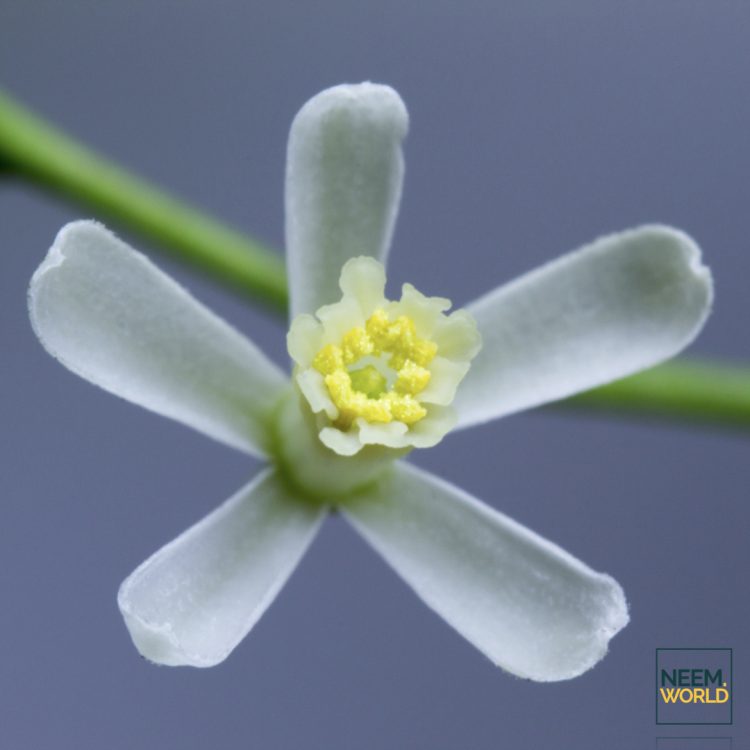 Looking for a way to relax?
Neem flower oil can help! Neem has been an important ingredient in Ayurvedic medicine for centuries, used to treat all kinds of conditions, including stress! Allow yourself to bask in the sweet scent of this ancient natural remedy.
Used in a variety of natural creams, neem flowers are extremely versatile. The essential oil is even known to improve digestive, intestinal and blood conditions. Obtained from the flowers produced by the neem tree, one of the oil's most popular uses is in aromatherapy due to its calming effect on the body and mind. Treat yourself to a soothing aromatherapy session with neem flower oil, and relax in a natural, healthy way! How? Simply buy neem flower oil or make your own at home! All you need to do is mix the powder of dried neem flowers to an oil of your choice.
Find your balance and let us know about your experience with this incredible gift of nature!