Secrets of the Poison Papers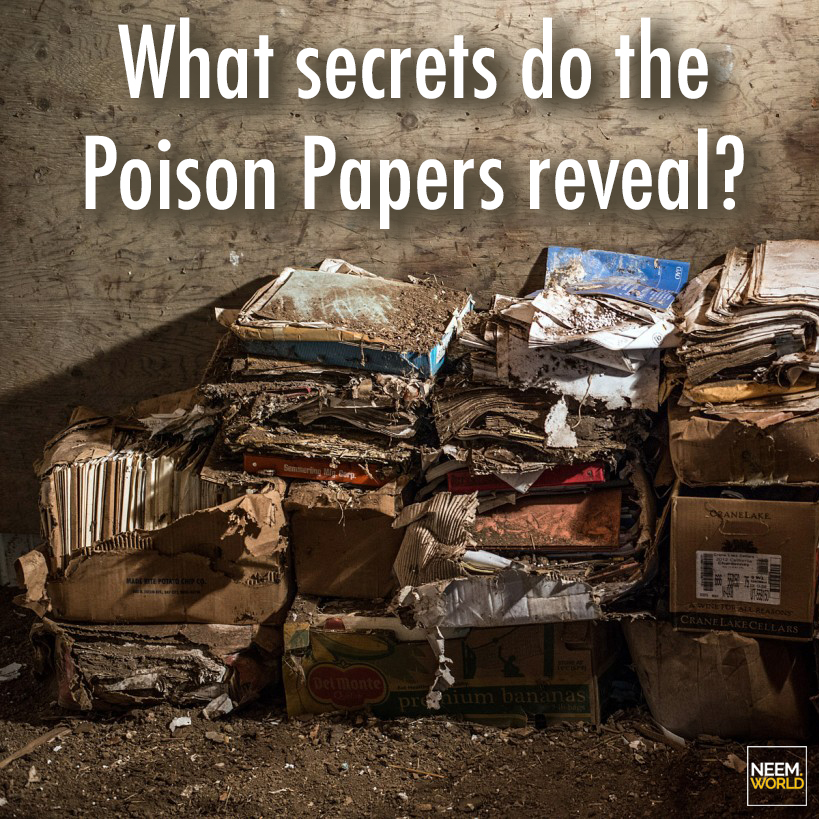 The Bioscience Resource Project and the Center for Media and Democracy have released 20,000 documents that reveal both industry heavyweights and regulators understood the extraordinary toxicity of many chemical products approved for widespread and commercial use. They even worked together to conceal information from the public and the press since the 1920s.
Dow Jones, Monsanto, DuPont, the Environmental Protection Agency, the Food and Drug Administration and the Department of Defense have all been implicated in what is widely being referred to as the Poison Papers! According to Carol Van Strum, the collector of the documents and author of the book Bitter Fog: Herbicides and Human Rights, the food and agrochemical industry as we know today could not have existed without the secrecy and deception at its foundation.
Offering a running timeline of fraudulent science and regulatory collusion between chemical companies and the government, these documents reveal that:
The EPA concealed and falsified its own studies revealing the deadly impact of Agent Orange and its prevalence in the environment.
The Chief Medical Officer of Monsanto admitted that they had proactively hidden the dangerous health impacts of dioxins when the EPA was determining safety regulations.
Rather than attempting to regulate dioxins, the EPA consistently allowed their use on an industrial scale. They even suppressed, modified and delayed results of a congressionally mandated National Dioxin Study
There is a fundamental issue in the chemical industry that is leading to the production and commercial distribution of dangerous and unregulated products for everyday use. This is why we must become informed and support natural, organic resources such as neem, which will help rid the environment of dangerous chemicals and increase transparency in the sector.