How Safe is Your Treatment for Hair Loss?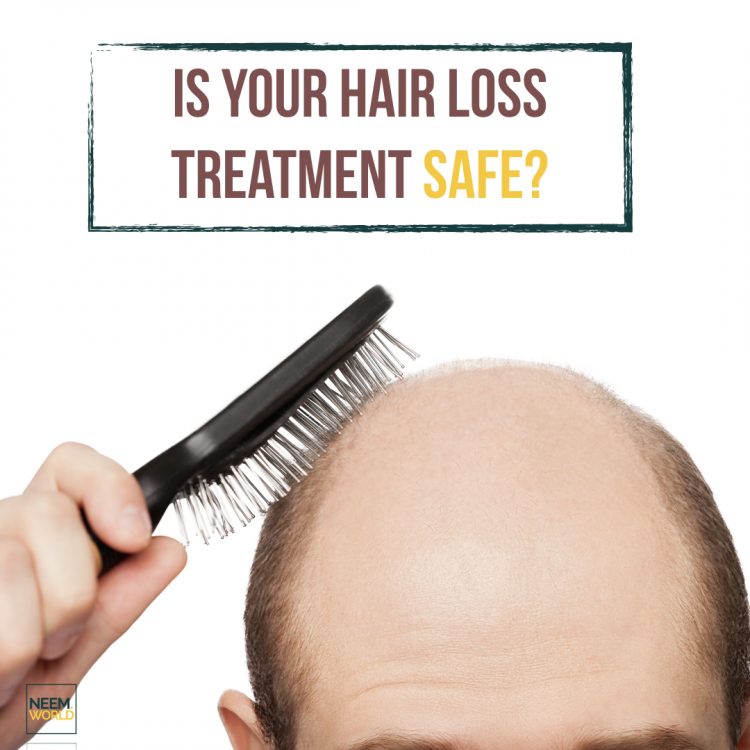 Nearly half of women and at least 65% of men around the world lose their hair at some point in their lives. While baldness is not exactly a life threatening condition, studies have shown it can be seriously detrimental for self-image and emotional health.
Unfortunately, there are few effective treatments for hair loss currently available. In fact, US Food and Drug Administration (FDA) has only approved two: Minoxidil (Rogaine) and Finasteride (Propecia). What's worse is that these synthetic chemicals can cause scalp irritation, unwanted hair growth on your face and hands, and tachycardia. Finasteride in particular is known to increase the risk of prostate cancer, diminish sex drive and compromise sexual function. Pregnant women should avoid this synthetic chemicals at all costs at it can cause genital deformities in their babies.
If you're looking for a natural, danger-free way to treat hair loss, neem is the solution. With anti-inflammatory properties that stimulate blood circulation, neem strengthens the immune system, promotes healthy hair growth and soothes the scalp. This gift of nature also offers anti-fungal, anti-bacterial and anti-microbial properties to keep your hair, scalp and skin healthy.
Simply mix neem powder and water, then massage the hair mask onto your scalp. Leave it for half an hour before rinsing. You can even add neem powder to your shampoo for daily treatment, or make your own neem shampoo!