New Bill to Ban Chlorpyrifos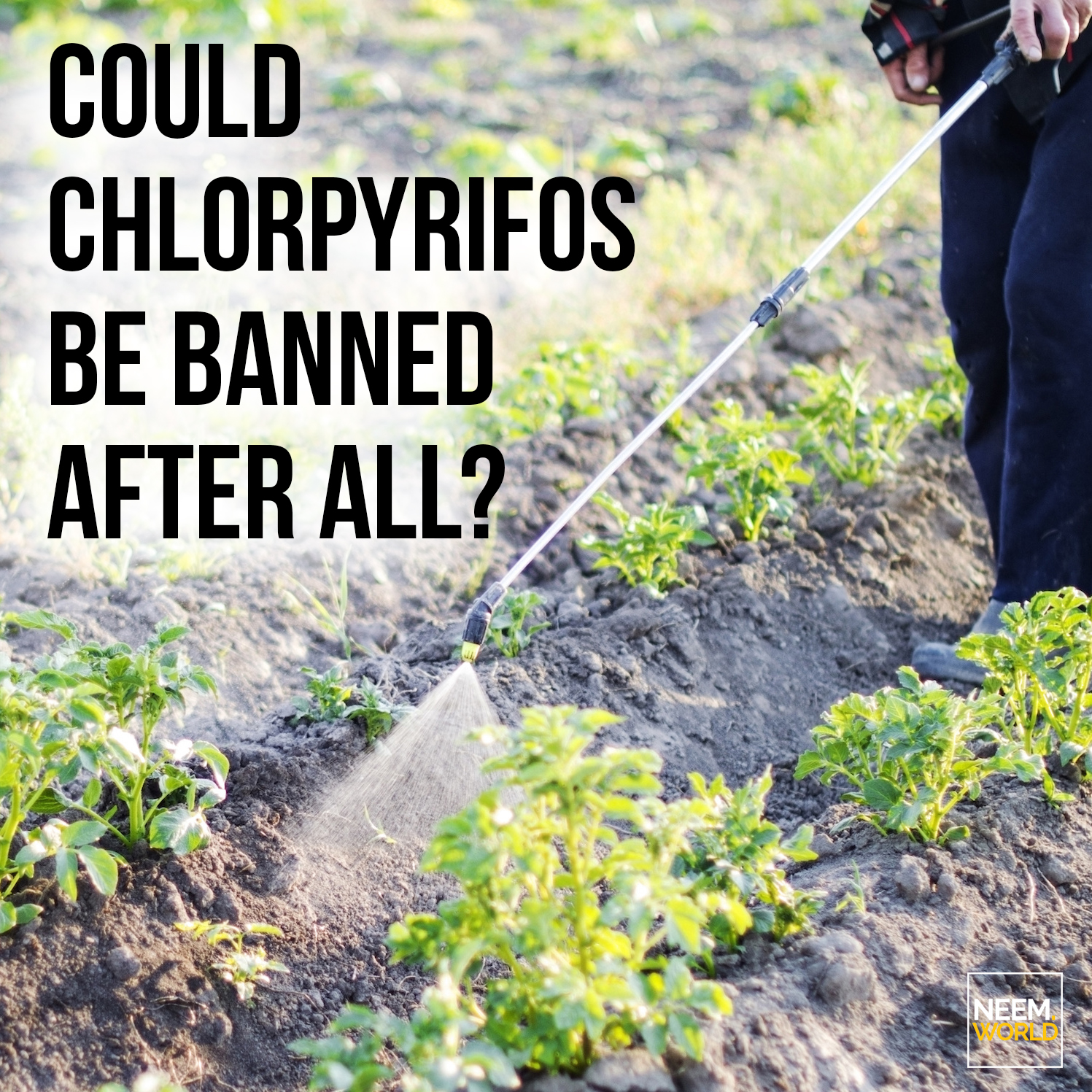 Senators from New Mexico, California, Connecticut, New Jersey, Massachusetts and New York have introduced a bill calling for the ban of chlorpyrifos, one of the most toxic and highly used synthetic pesticides in the world! Why is this bill such an essential step in the right direction?
Chlorpyrifos is available for widespread and public use on food crops in the United States and around the world, despite causing brain and nervous system damage. Severe exposure has even been linked to lowered intelligence levels and ADHD in children, which comes as no surprises when you consider that it shares a similar chemical structure to nerve gas. Specialists at the Environmental Protection Agency (EPA) have frequently attempted to ramp up regulations of this synthetic pesticide, only to have any developments reversed at the last minute.
A first-of-its-kind bill, the 'Protect Children, Farmers & Farmworkers from Nerve Agent Pesticides Act' will amend the US Federal Food, Drug, and Cosmetics Act to include a ban on chlorpyrifos use in food. This bill will direct the EPA to work with the National Research Council to assess the effects of similar organophosphate pesticides on agricultural workers and children as well as develop more comprehensive educational programs on pesticides and their history.
While many, in particular the companies producing these synthetic chemicals, claim that they are safe for use on food crops, studies have shown their toxicity to humans, in particular for expectant mothers and young children. It is shocking that we continue to apply unprecedented amounts of these agrochemicals on our arable land when there are safe alternatives, including neem-based products. Neem, as a natural solution, is not only effective but also completely safe for the environment!