Is Neem in Your…?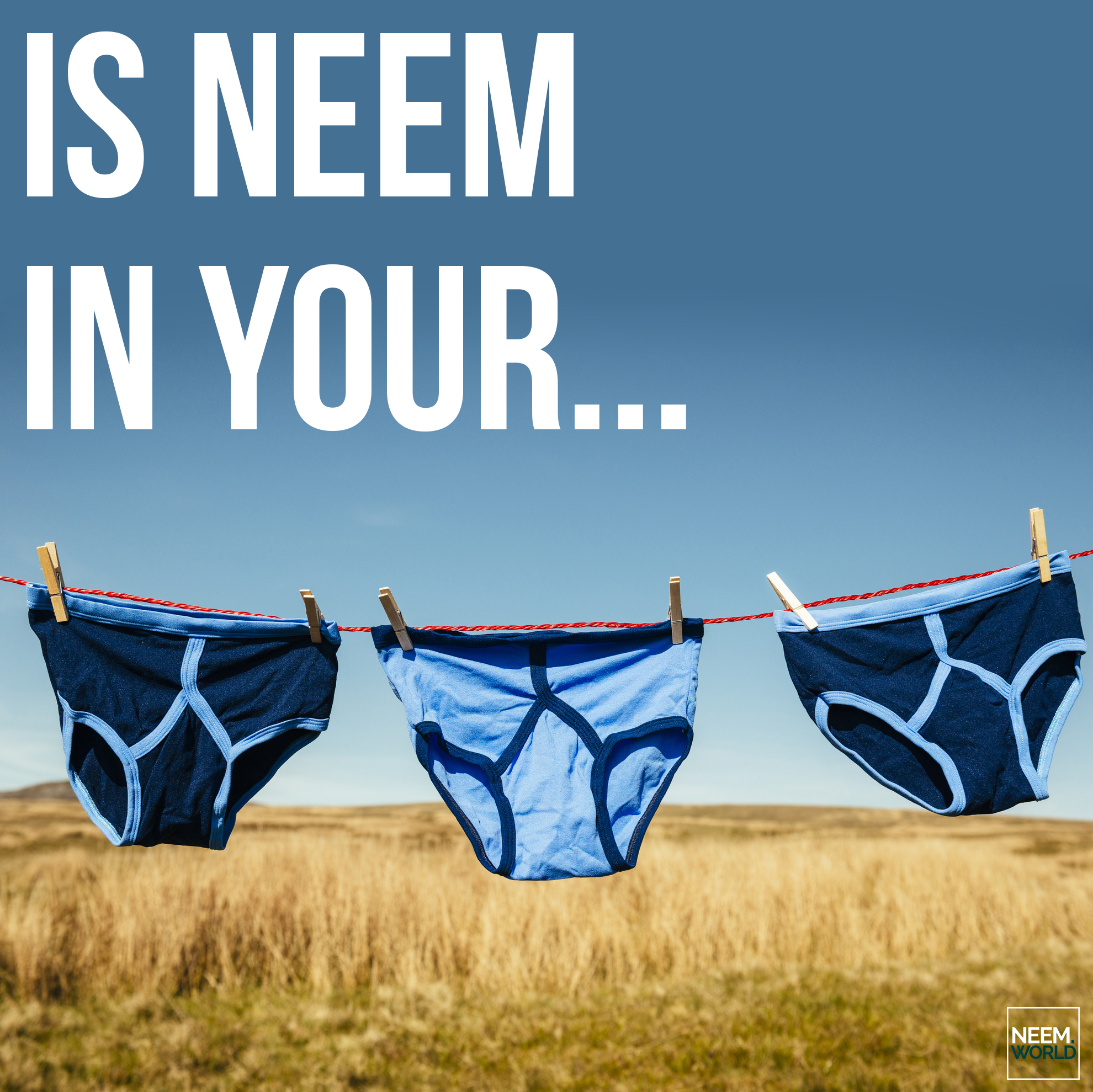 While the healing practices of Ayurvedic medicine have been known for thousands of years, many people may find it hard to strictly follow the diet and lifestyle that provides so many holistic benefits for the body and mind. Instead, three entrepreneurs decided to make that lifestyle accessible to everyone through organic, sustainable Ayurvedic-herb infused lingerie.
One Ayurvedic lingerie business owner, Sachiko Betsumei, has seen her line of "belly-warming underwear" gain popularity in Japan. Since customers don't usually follow the diet or the Ayurvedic lifestyle, they are able to enjoy benefits of the herbs through their garments. Due to the hand woven and herb-dyed process, the benefits of the Ayurvedic herbs are transferred to the garments and then your body.
Another entrepreneur, Christine Snow from Bath, England, works with multiple stores and online locations to sell Ayurvedic lingerie. Since neem is an antiseptic and contains high levels of Vitamin E, it can help relieve sensitive skin often irritated by typical lingerie. This may even be beneficial to people suffering from eczema or psoriasis. According to Snow, the lingerie slowly releases the natural plant extracts, embedding them into the skin when heated by the body.
In Australia, Julie Lantry followed suit and began making her own ayurvedic underwear. She says that the underwear is beneficial for women with sensitive skin, like chemotherapy patients who must be careful about choosing fabrics for the clothes they wear.
While scientific benefits of Ayurvedic lingerie has yet to be proven, demand for the products has increased and these women have been able to expand their underwear collections. Would you try neem-infused lingerie?