Daily Routine with Neem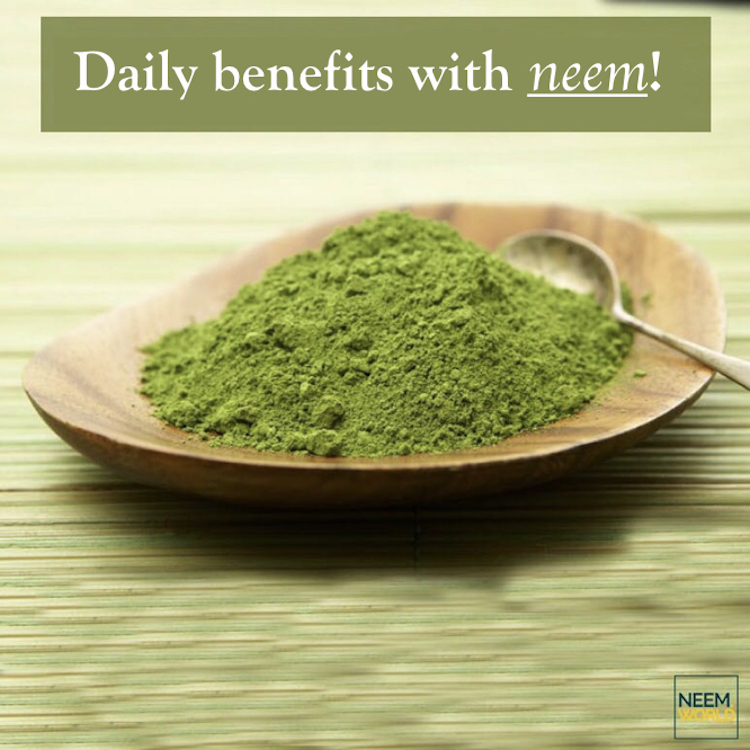 Including neem in your daily routine is one of the most beneficial things that you can do for your health. With benefits ranging from revitalizing your skin, boosting your metabolism, and balancing your stomach biome, neem's addition in your daily routine will change your life so much that you'll never want to go back.
So, how can you include neem in your life and how will this tree benefit you? You can consume neem in capsule form, by drinking a neem tea, or even eating delicious neem honey! There are many ways, and all will bring you the amazing benefits of the neem tree.
What are the benefits?
For skin, neem is wonderful at clearing skin, smoothing wrinkles, and reducing dark spots. Even when consumed orally, it aids in keeping skin hydrated and works its anti-aging magic. However, when consumed orally and topically, it can work even faster!
For your body's wellness, neem is also an excellent choice. It helps to eliminate any bad microbes, including bacteria and parasites. Since neem is a natural antibiotic, it will help to keep your immune system strong while balancing the gut microbiome, improving your digestion, metabolism, and mood!
For your hair, neem will also improve the strength and volume of your hair. With its unique compounds, it works to improve growth and eliminate dandruff, especially when applied topically.
As a product of nature, neem is the best solution to keeping your body beautiful inside and out. Have you included neem in your routine yet?